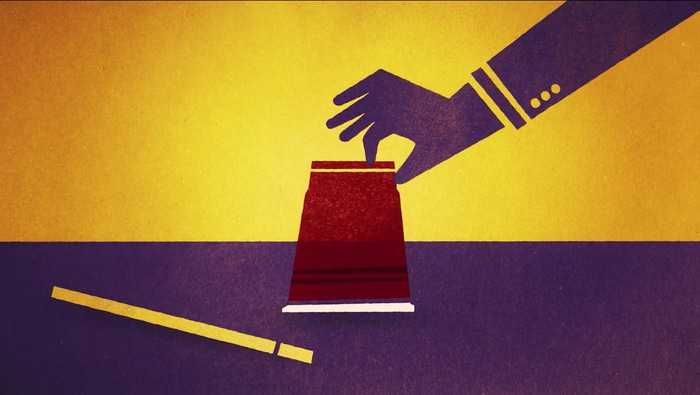 Looking for the greatest magic class in 2022? This article will guide you in the right direction.
It can be difficult to decide which online magic class to take because there are so many options accessible.
In order to help you, we've scoured the internet to compile the most comprehensive list of the best online magic courses available.
We've looked at coin, card, and rope magic, among other things (plus much more). Skills such as sleight of hand, misdirection, and showmanship are taken into consideration. Also considered was the experience level, which ranged from novice to advanced.
So, with that said, let's get this party started!
Top 10 Best Online Magic Classes & Training In 2022
---
1. Penn & Teller: Teach the Art of Magic (MasterClass)
One of the most exceptional courses available will take you behind the scenes, demonstrating what a performer has to know, what they should prepare for in a live concert, and how to accomplish it in such a way that it appears to be effortless.
Although the course is geared toward novices, it is excellent for any level of magician who want to improve their skills.
Your instructors will be the brilliant tandem of Penn & Teller, whose show has won them a star on the Hollywood Walk of Fame as well as the distinction of being the longest-running headline act in the history of Las Vegas entertainment.
Their live shows are frequently sold out over the world, and their television shows earn consistently positive reviews. In other words, if you want to learn from the finest, there is no need to look further.
2. The Magical Experience: Learn how to Perform Sleight of Hand Magic
Next on my list is another wonderful magic class that focusses on the fundamentals behind 5 different basic sleight of hand tricks that can be achieved with everyday things.
You can then utilize these ideas to practice on additional objects and modifications in order to adjust them to your own personal style in the future.
Tim Domsky, a professional magician with more than ten years of experience, will be your instructor for this course.
A close-up magician, which is suited for the type of tricks he teaches, is what he describes himself as in his bio. Being a cinematographer, Tim has a unique perspective on what makes for a visually appealing performance when executing stunts.
3. Sergio Sastre teaches The Complete Magic Masterclass (Udemy) 
 Sergio Sastre is the instructor on the Udemy platform. The course is divided into seven sections, each of which contains 37 lessons lasting one hour and 59 minutes.
Sergio Sastre has been doing magic professionally for five years and has received numerous awards. He has performed on a variety of live platforms, including international festivals, as well as on television, and he has been named Magic Champion in five different states in the United States.
It is intended for everyone who is interested in learning magic, from the most fundamental concepts to more advanced content.
The course covers a wide selection of flexible tricks and explains the mechanics behind them, allowing you to customize them and make them even more remarkable with your own twists and variations.
Student feedback: "It was extremely well organized, transparent, and, most importantly, helpful and beneficial.
" I've taken other magic courses that were chaotic and ineffective, and they were much more expensive… It is unquestionably worthwhile and recommendable. "I'm going to forward it to my friends and family!" Udemy student feedback
4. Tim Domsky teaches Sleight of Hand Magic (Skillshare)
SkillShare is the platform, and Tim Domsky is the instructor. The course is comprised of 19 video lessons totaling 38 minutes in length.
Tim Domsky has been performing magic for ten years. He is a member of the Magic Castle. When it comes to Tim, there's nothing more fulfilling than seeing someone's face light up with amazement. Furthermore, he believes that we all have the ability to make a difference.
You'll learn how to do the following:
Perform a variety of sleight-of-hand feats for your audience.
Create illusions with cards, coins, and other commonplace objects.
Take care of your cards like a pro
Learn what makes tricks work and how to modify them to suit your needs.
This is a brief course that still covers a lot of ground. You will learn a variety of techniques that you may adapt and personalize, and you will have a solid foundation on which to grow if you decide to take a more advanced program (reviewed next).
5. Magical Experience Vol. 2: learn advanced card magic & my personal favorites (Skillshare)
This 2-hour beginner-level course is the next standout on my list since it takes a more comprehensive look at additional sleight of hand feats, most of which are performed using playing cards.
Tim Domsky is the instructor, and he is the one who created the first segment of this course, which you can see above.
The themes covered in this course are divided into 31 on-demand video courses, and they include tricks like the double lift and the ambitious card, as well as traditional palms and coin routines, crazy guy handcuffs, and the spectator finds aces.
In addition, you will be exposed to the theory of sleight of hand, which should benefit you in learning or developing new tricks in the future.